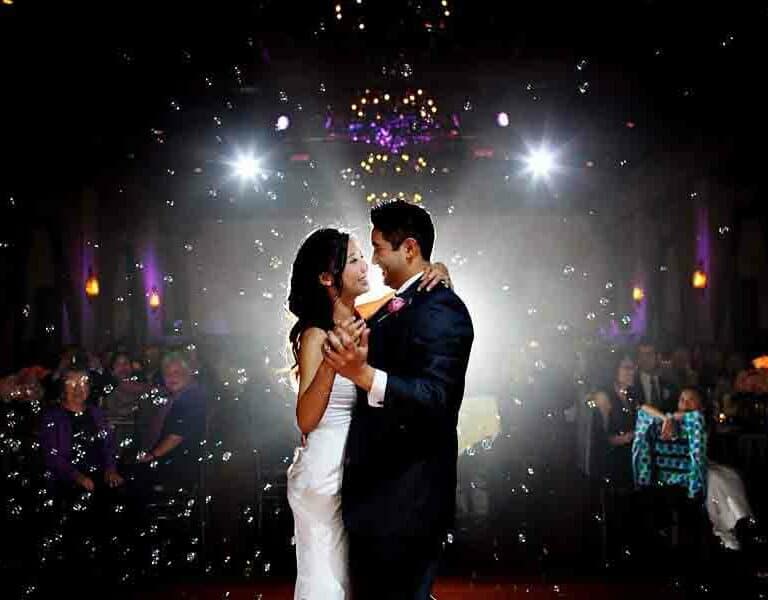 Choosing a first dance song isn't easy for some. In fact it can be really stressful. Some couples have a song that they love or lyrics that just make them think of their partner. Others get inspired by a romantic hit song that's popular while they are doing their planning. For others, it's not quite that simple. They have a few songs they like a lot, but they can't quite pinpoint one they want for a moment like this.
Timeless classics are a good place to start if you're stumped. And there are lots of them that are perfect first dance material – from the lyrics and the melody to the nice relaxed tempo; they're made for this romantic style of dance. Singers like Al Green, Etta James and Frank Sinatra are all great contenders. And let's not forget current classic first dance songs from Ed Sheeran, Christina Perri and others. Your first dance doesn't even have to be a slow song. Many couples are opting for upbeat songs or even mashups. Here are the top 15 first dance songs as recorded by Spotify for couples in 2019.
#15 – "Can't Help Falling In Love – Elvis Presley
This song is a timeless classic, but there modern covers by Haley Reinhart and Kina Grannis that have also been highly recommended by couples.
#14 – "Lucky" – Jason Mraz & Colbie Caillat
#13 – "Let's Stay Together" – Al Green
#12 – "First Day Of My Life" – Bright Eyes
#11 – "Come Away With Me" – Norah Jones
#10 – "Amazed" – Lonestar
#9 – "Better Together" – Jack Johnson
#8 – "Everything" – Michael Buble
#7 – "I Won't Give Up" – Jason Mraz
#6 – "Make You Feel My Love" – Adele
#5 – "All Of Me" – John Legend
#4 – "A Thousand Years" – Christina Perri
#3 – "You Are The Best Thing" – Ray LaMontagne
#2 – "At Last" – Etta James
#1A & 1B – "Thinking Out Loud" – Ed Sheeran & "Perfect" – Ed Sheeran
Ok, couldn't make this list without including Ed's top two songs.  Both have proven themselves to be modern classics.
Your wedding first dance deserves to be the best.  Call us today and we will help you find the perfect song for your wedding.  
The Top 15 Country 1st Dance Wedding Songs here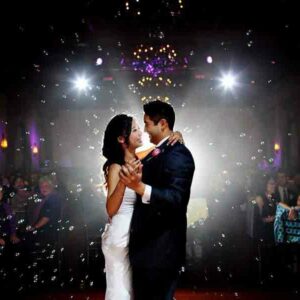 Choosing the best wedding ceremony songs can seem hard, but modern weddings have many genres of music to help you pick the best for your
Read More »